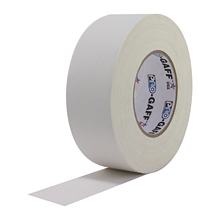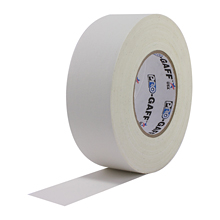 OK. You've been hired to do the tent decorations. You've got the lights, the flowers, the tables, the chairs, etc. and you've got the white extension cords. Your're ready to go!
Not unless you've also got the white gaffers tape and natural wire ties.
There is no point in making the effort to have cables that blend in with the tent fabric unless you secure them with white gaffers tape or natural wire ties. Black tape or black ties draw attention to themselves just like black cables would.
Harrison Bros. Inc.
TheTapeworks.com
Voice 866-386-8335
Fax 800-327-6651
sales@harrisonbros.com